My World, Your World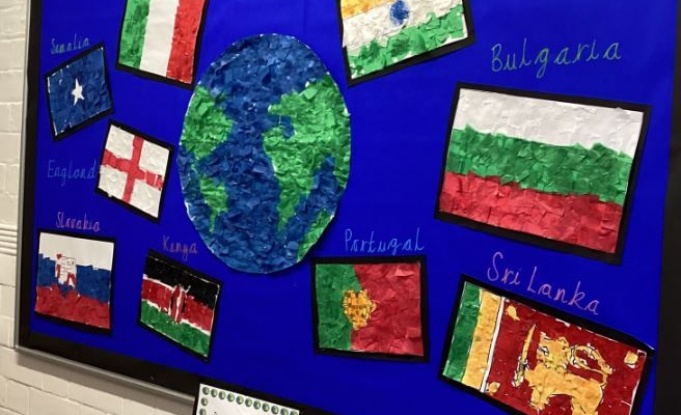 Our Year 1 children have been learning about the story 'My World, Your World' as part of their No Outsiders learning.
The children talked about which countries their families come from. They also talked about the differences between the characters in the story in regard to their clothes or the way they get to school.