World Book day 2020!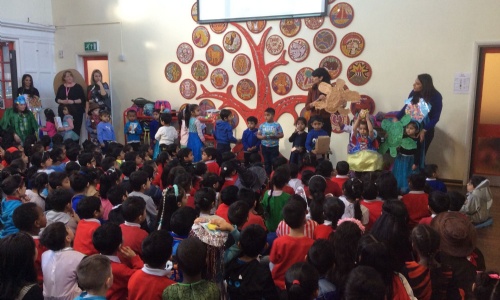 For World book day this year all of the classes within the school concentrated on the same book 'Duffy's lucky escape.' The book was all about a turtle who was in danger from all of the plastic that was being dropped in the sea by humans.
We spent the day learning about how we can protect the turtles more by reducing the amount of plastic that ends up in our oceans. We discussed and learnt about many topics including pollution and recycling.
The day ended with an assembly for the whole school. Many children had dressed up as their favourite book characters for the day. One child in each class was selected to win a prize for the best dressed!