Attainment and Progress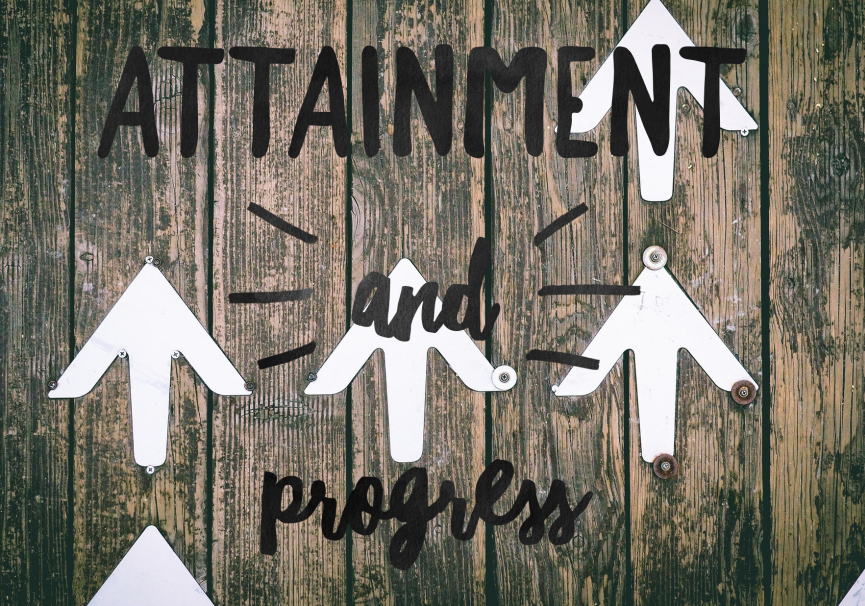 The government will not publish KS2 school level data for the 2021 to 2022 academic year. They have archived data from the 2018 to 2019 academic year because they recognise that the data from that year may no longer reflect current performance.
The percentages (%) below refer to the % of pupils reaching at least the expected standard in the listed subjects for Rushey Mead. The subsequent columns compare that % to the Leicester City Local Authority Average and the National Average.
2018/19 Data
Early Years
| | | | |
| --- | --- | --- | --- |
| | Rushey Mead Primary School | LA Leicester City | National |
| EYFS Good Level of Development | 69.7% | 67.8% | 71.8% |
Phonics
| | | | |
| --- | --- | --- | --- |
| | Rushey Mead Primary School | LA Leicester City | National |
| Year 1 | 67.1% | 81% | 81.9% |
Key Stage 1 Attainment
| | | | |
| --- | --- | --- | --- |
| | Rushey Mead Primary School | LA Leicester City | National |
| Reading | 64.3% | 69.8% | 74.9% |
| Writing | 53.6% | 64.5% | 69.2% |
| Maths | 64.3% | 73.2% | 75.6% |
| Combined | 48.8% | 52.8% | 64.9% |
Key Stage 1 Progress

Key Stage 2
Rushey Mead Primary School

LA Leicester City

National

EXS+

GDS

EXS+

GDS

EXS+

GDS

Reading

74.7%

18%

70%

22.8%

73.6%

27%

Writing

69.6%

11%

76.4%

15.4%

78.9%

20%

GPS

60.8%

14%

79%

37.4%

78.4%

36%

Maths

81%

16.5%

80.4%

28.2%

79%

27%

Combined

63.6%

6%

62.9%

8.3%

65.2%

11%
Key Stage 2 Progress

Key Stage 2 Average Scaled Scores
To compare Rushey Mead Primary School's performance data, follow this link:
https://www.compare-school-performance.service.gov.uk/school/120009/rushey-mead-primary-school/primary