Early Years Foundation Stage
'Children are born ready, able and eager to learn. They actively reach out to interact with other people, and in the world around them. Development is not an automatic process, however. It depends on each unique child having opportunities to interact in positive relationships and enabling environments.' Development Matters in the Early Years Foundation Stage Revised 2012
The curriculum in the Early Years Foundation Stage or (EYFS) has four overarching themes all of the ones above which feed into the children effectively learning and developing.
Characteristics of effective learning
When working with the children in the Foundation Stage, staff look at three characteristics of effective learning which can be seen interwoven through the whole curriculum.
These characteristics are:
Playing and Exploring
Active Learning
Creating and Thinking Critically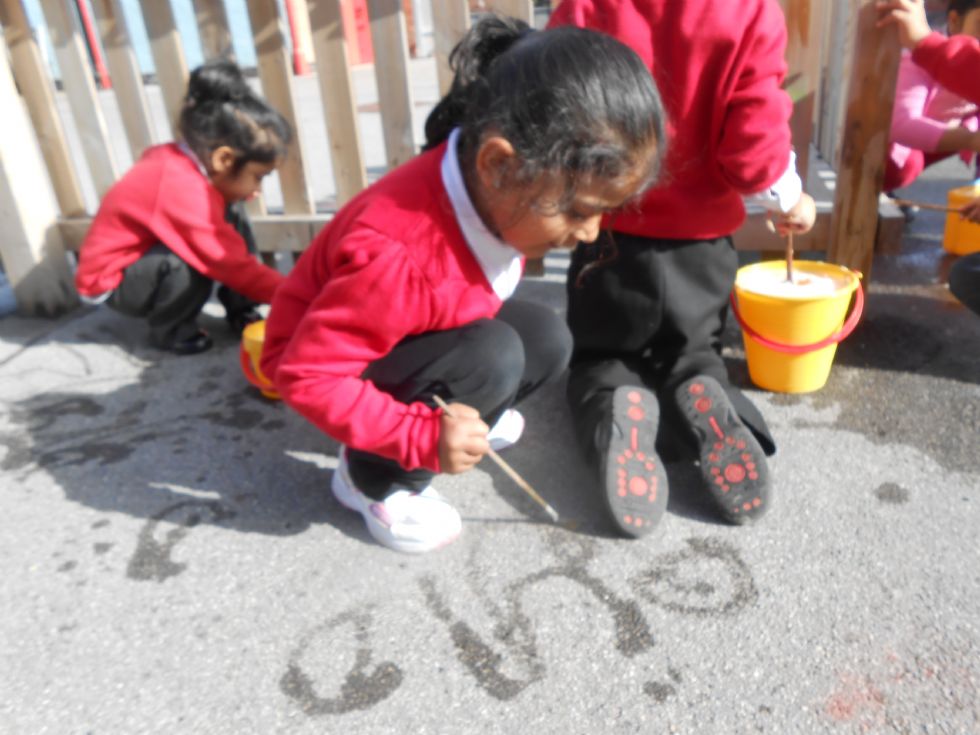 These are the key ways that children learn and develop across the curriculum and support every child at their own level of development to remain effective and motivated as a learner.
Prime and specific areas
There are seven areas of learning within the curriculum, these are made up of three prime areas of learning, consisting of Personal, Social and Emotional Development (otherwise known as PSE), Communication and Language (C&L) and Physical Development (PD). These include skills which the children will quickly develop through their relationships and experiences.
The other four areas of learning are the specific areas, Literacy Development, consisting of Reading and Writing (LD), Mathematical Development (MD), Understanding the World (UTW) and Expressive Arts and Design (EA&D).
Please open the document below which shows the areas of development that we assess the children against.